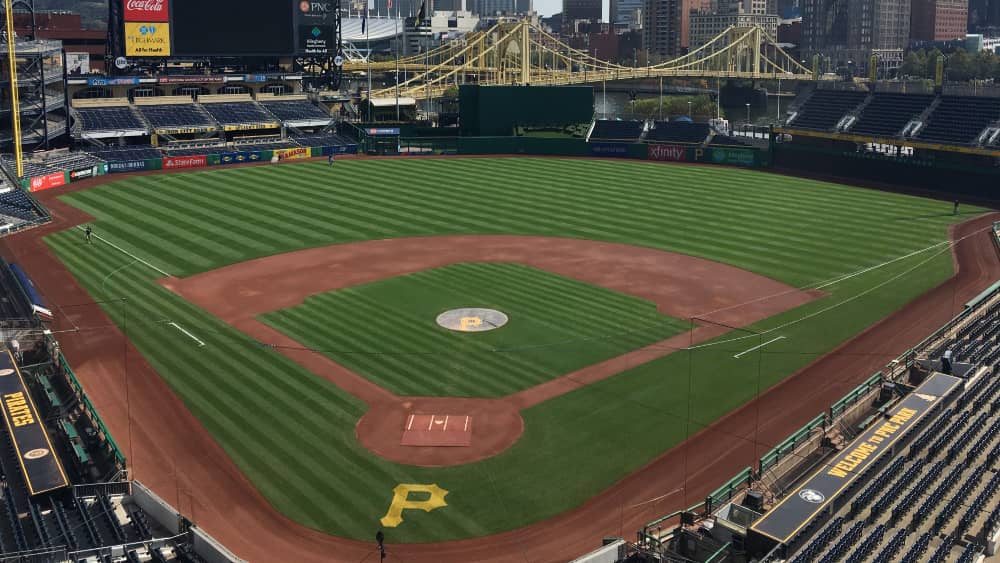 Pittsburgh Pirates rookie Jack Suwinski homered three times Sunday afternoon in Pittsburgh, making his way into history by becoming the first rookie in MLB history to have a three-homer game that included a walk-off home run.
The 23-year-old Suwinski took a walk in his first at-bat of the game, then hit a solo shot in the bottom of the fourth inning to tie the game 2–2. He gave Pittsburgh the lead when he hit another solo home-run in the sixth inning. Suwinski's third and final home run came in the bottom of the ninth inning when he drilled a slider from San Francisco sidearmer Tyler Rogers over the fence in right field at PNC Park for his second walk-off home run this month (after hitting one on June 4 against the Diamondbacks), and giving the Pirates a 4–3 victory over the Giants.
Suwinski's father, Tim, was in the stands to see him on what turned out to be a very special Father's Day. Sunday's history-making outing is just part of an already impressive season for Suwinski in Pittsburgh. The former 15th round pick now has 11 home runs in 47 games this year, tied with fellow outfielder Bryan Reynolds for the team lead. Suwinski is the second Pirates rookie to hit three homers in a game, joining Andrew McCutchen who did so in 2009.
Editorial credit: Amy Roswurm / Shutterstock.com