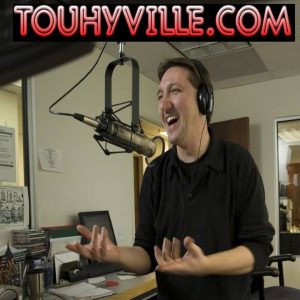 MONDAY to FRIDAY -- 06:00 AM - 10:00 AM
Steve Touhy is a Chicago native whose quick-witted comedy has brought him 24 years of experience in radio, long with a decade of that doing stand-up comedy.
The radio show, Touhyville, is all about starting the day with fun. 5 days a week Steve jumps into the news of the day, pop culture topics, mixed in with great classic rock. Touhyville is a combination of morning radio show and late night talk show.  Steve is joined daily by Bob Kurtz with a look at local sports and Russ Martin with local news.
Steve has also appeared in major motion pictures such as " Save The Last Dance", "Chain Reaction", and "What Women Want".
His television credits include CBS' s "Early Edition", NBC's "ER", and ABC's "What About Joan?"
Tune in daily and start your day with a few laughs and some great music.  Be sure to answer the daily poll question on Facebook and tune in around 8:30 for a chance to win a gift card from Strack and Van Til and at 9:30 for a chance to win a pizza from Rick's Pizza.