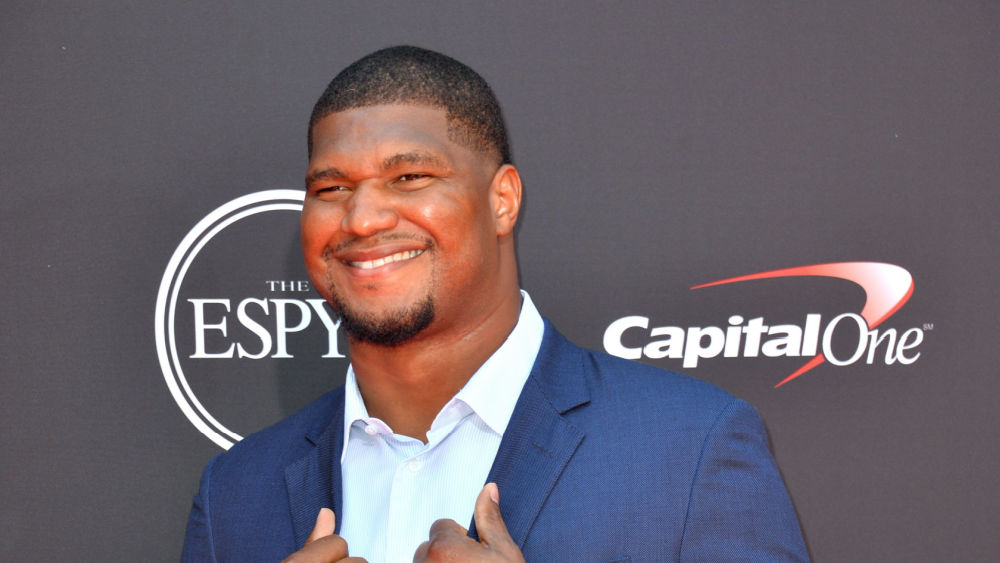 The Atlanta Falcons signed veteran defensive end Calais Campbell in free agency to a one-year deal with the franchise.
Campbell, a second-round pick in the 2008 NFL Draft, spent his first nine seasons with the Arizona Cardinals. The six-time Pro Bowl selection and former Defensive Player of the Year then spent three seasons with the Jacksonville Jaguars, who traded Campbell to the Ravens in 2020; he was released earlier this month.
Campbell logged 809 combined tackles, 165 tackles for a loss, 99 sacks, 57 passes defensed, 16 forced fumbles, 12 fumble recoveries, three interceptions and three touchdowns in 227 appearances over his first 15 seasons in the league.
Campbell totaled 36 combined tackles, 5.5 sacks, four tackles for a loss, two passes defensed and two forced fumbles in 14 starts last season.
Editorial credit: Featureflash Photo Agency / Shutterstock.com