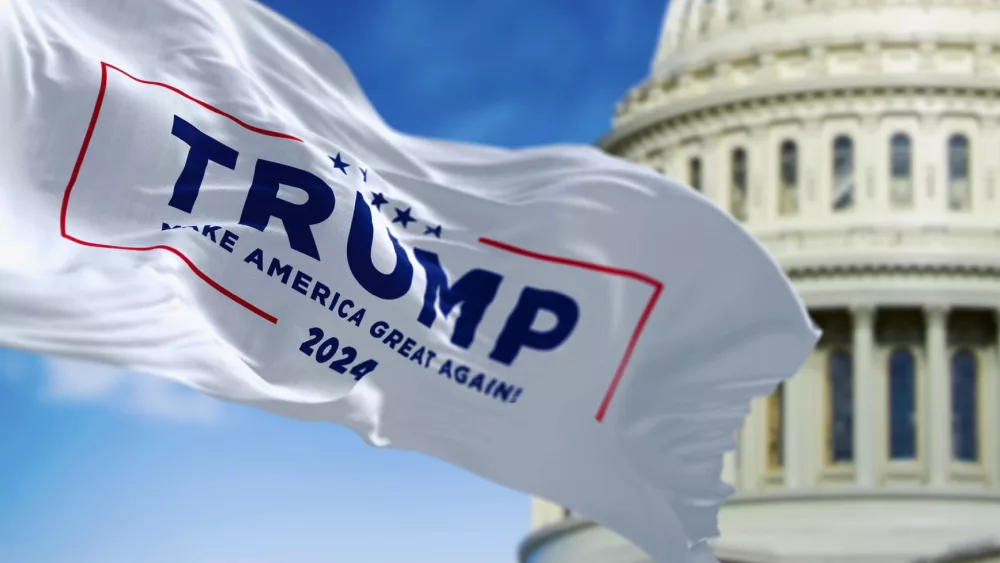 A lawsuit filed Wednesday by a Washington-based advocacy group (six Republicans and unaffiliated Colorado voters) seeks to to block former President Donald Trump from the 2024 Republican primary ballot, citing the 14th Amendment's ban on insurrectionists holding public office. A post-Civil War provision of the 14th Amendment says any American official who takes an oath to uphold the US Constitution is disqualified from holding any future office if they "engaged in insurrection or rebellion" or if they have "given aid or comfort" to insurrectionists.
The lawsuit, from Citizens for Responsibility and Ethics in Washington ("CREW"), is the first high-profile legal case attempting to use the 14th Amendment to derail Trump's presidential campaign. Krista Kafer, a columnist for the Denver Post and a Republican activist who is among those who filed the suit, said in a statement: "As a longtime Republican who voted for him, I believe Donald Trump disqualified himself from running in 2024 by spreading lies, vilifying election workers and fomenting an attack on the Capitol. Those who by force and by falsehood subvert democracy are unfit to participate in it. That's why I am part of this lawsuit to prevent an insurrectionist from appearing on Colorado's ballot." CREW said in a statement Wednesday: "Based on its laws, the calendar, and our courageous set of plaintiffs and witnesses, Colorado is a good venue to bring this first case, but it will not be the last."  The group also includes former US Rep. Claudine Schneider and former Colorado Senate Majority Leader Norma Anderson.
The GOP primary in Colorado is on March 5, Super Tuesday, and Trump has a commanding lead in the GOP primary race, according to recent polling. In a statement after the lawsuit was filed, Trump campaign spokesman Steven Cheung said those promoting the 14th Amendment are "are stretching the law beyond recognition, much like the political prosecutors in New York, Georgia, and DC" (referring to Trump's ongoing criminal indictments.)
Trump's federal criminal trial on charges stemming from his efforts to overturn the 2020 election is scheduled to begin March 4. He has pleaded not guilty.
Editorial credit: rarrarorro / Shutterstock.com