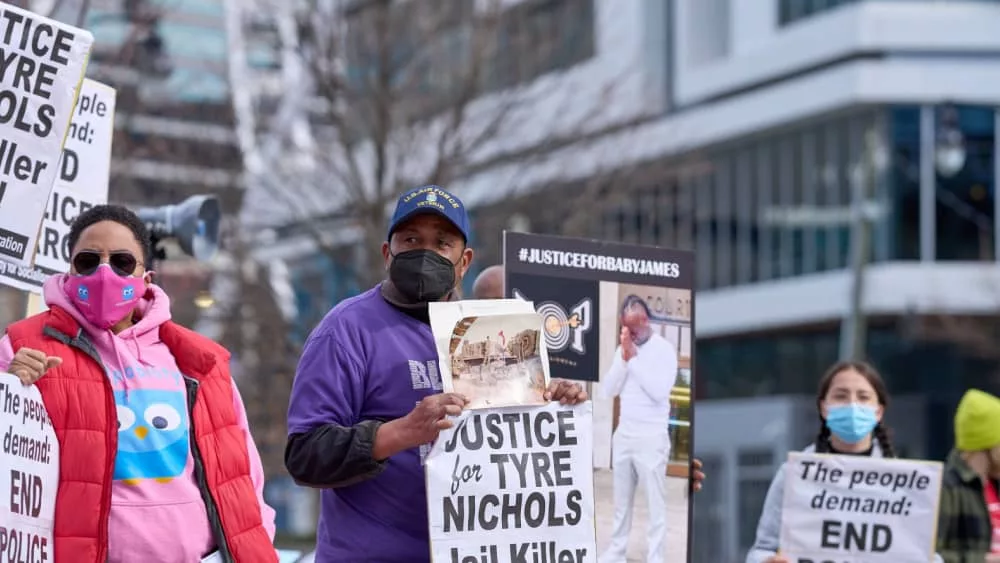 A federal grand jury on Tuesday indicted five former Memphis, Tenn., police officers on civil-rights violations related to the January beating death of motorist Tyre Nichols, as they continue to fight second-degree murder charges in state courts relating to Nichols killing. The Justice Department announced that a federal grand jury had indicted all five of the officers on civil-rights charges. Justice Department's Civil Rights Division's Assistant Attorney General Kristen Clarke said: "It is tragic to see a life cut short at 29, with so many milestones unmet, so many words unsaid, so much potential unfulfilled. These federal charges reflect the Justice Department's unwavering commitment to protecting the constitutional and civil rights of every American and preserving the integrity of the criminal justice system."
Former-MPD officers Emmitt Martin III, Tadarrius Bean, Justin Smith, Demetrius Haley, and Desmond Mills Jr. were each indicted in U.S. District Court in Memphis, charged in Tennessee with aggravated kidnapping and second-degree murder. The four-count indictment charges each of them with deprivation of rights under the color of law through excessive force and failure to intervene, and through deliberate indifference; conspiracy to witness tampering, and obstruction of justice through witness tampering.
The new charges come nine months after the violent beating of Nichols by police officers during a Jan. 7 traffic stop near his home in Memphis. Nichols died in a hospital on January 10, and the five officers have pleaded not guilty to state charges of second-degree murder and other alleged offenses in connection with the case. Like Nichols, the five officers charged in the case are Black.
U.S. Attorney General Merrick Garland said in a videotaped statement Tuesday that the Justice Department had informed Nichols' family of the charges: "Today the Justice Department informed the family of Tyre Nichols that we have charged five former Memphis police detectives with federal crimes in connection with the death of Mr. Nichols. "
In addition to state charges, the five officers could face life in prison from the federal charges that were announced Tuesday. A hearing was set for Friday morning in the federal lawsuit filed by Nichols' mother against the five officers, the city of Memphis and its police department. The officers then are scheduled to appear in state court Friday afternoon.
Editorial credit: Christopher V Jones / Shutterstock.com